Lakewood National Verandas For Sale
We are your Lakewood National Experts! So, you would love to buy a coach home in Lakewod National, but you would prefer to spend a little bit less. You like the terraces too, but a garage is important. The perfect solution? How about the verandas for sale in Lakewood National...let's take a closer look!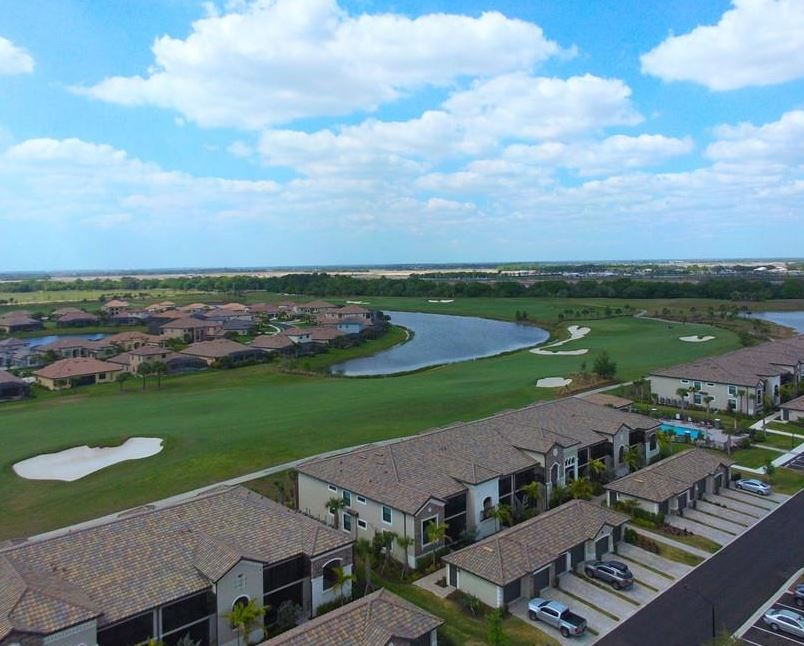 These fantastic floorplans are bigger than the terraces and each floorplan includes a den. Importantly, the verandas for sale in Lakewood National also come with a 1 car garage too. The floorplans, the Arabella, Bromelia, and Diangelo, are actually the bigger cousins of the terraces. If you look at the floorplans side by side, you will see that the layouts are basically the same, except the verandas are larger and come with front and rear facing lanais. The addition of the front lanai is a big plus, especially when you want to generate a cross breeze through the home.
The verandas for sale in Lakewood National are a smart choice for folks looking for a little more space and simply need to have a garage. Because they are also maintenance free, its easy to lock and leave too. With most verandas clocking in at a price point below 250K, they are also affordable! Our team has sold hundreds of homes in bundled golf course communities like Lakewood National! If you have questions, please let us know. Discover why so many people choose to work with the Casella Group. Call the Lakewood National experts at 941.961.4037..

SEARCH ALL Homes for sale in Lakewood Ranch

Verandas Condos (1355 Square Feet to 1569 Square Feet)
Include 1 car garage and 2 lanai areas
Verandas For Sale In Lakewood National
December 5, 2023

Want More Information on Lakewood National?