Best Bundled Golf Course Communities:
Lakewood Ranch Homes For Sale
homes for Sale in Bradenton, Sarasota, and Venice/Northport Too!
Your one-stop shop for bundled golf for the best bundled golf course communities in Lakewood Ranch, Bradenton, Sarasota, and Wellen Park! Below, you will find listings for River Strand, Lakewood National, Esplanade at Lakewood Ranch, and Azario at Esplanade Lakewood Ranch.
For a Lighting Fast Response and a FREE BUNDLED GOLF COURSE COMPARISON CHART, go ahead and Text Me at 941.961.4037 and say "Robert, Send Me information on the best bundled golf communities" along with your best email, and I will send you a comprehensive overview!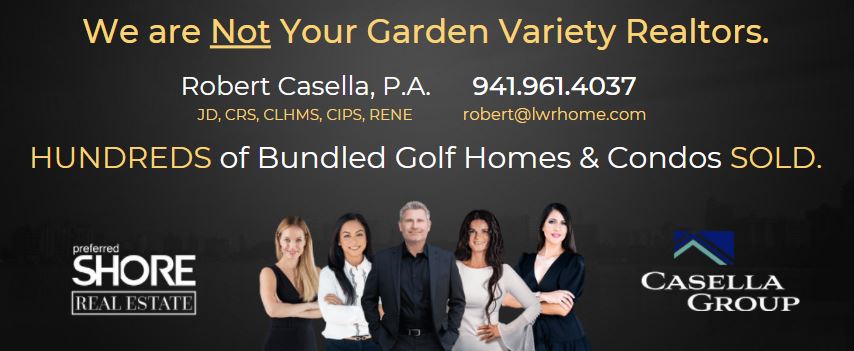 Buying a Home in a Bundled Golf Course Community is like buying an apple in the grocery store. They are all delicious, but they come in different shapes, flavors, and sizes. One might by a Red Delicious, another a Honey Crisp, and yet another a Ginger Gold. No matter what you choose, they will all be delicious, but one might taste just a little better! And that's where we come in.
Jump to All Bundled Golf Active Listings
I Worked at the Largest Bundled Golf Community Builder in Florida, and my team of agents have the knowledge, expertise, and experience to help you make an informed decision...so you can pick the delicious apple of them all, so to speak! Our team Has Sold Hundreds of Homes in bundled golf course communities. With our extensive knowledge base, we have a knack for finding condos and homes in this inventory depleted market. So what are you waiting for? Give us a call...we can help!