Studio G: Where Exceptional Design and Fine Furnishings Call Home
Posted by Robert Casella on Thursday, August 2, 2018 at 6:00 PM
By Robert Casella / August 2, 2018
Comment
Studio G Home is where exceptional home design and fine furnishings call home!
Over the last decade, I have sold quite a few homes in Lakewood Ranch and Sarasota. During that time, I have toured innumerable professionally decorated model homes. Whether they are homes for sale in Lakewood National, Esplanade, River Strand, or the Lakewood Ranch Country Club, I have seen a multitude of design trends that have not stood the test of time. Then, not long ago, I attended the grand opening of Studio G Home. I quickly realized that their fresh design concepts would leave an indelible mark on the Sarasota design landscape.
As with many things in life, it is not about the brand as much as it is the people that stand behind it. The driving force behind Studio G Home, owner and designer Gail Carlson Brundage, studied interior design at Florida State University. She brings over 30 years of experience to her interiors. As stated on Studio G Home's website, her stated objective is to "create interiors that are comfortable, classic and timeless." Robert Rider, the retail veteran and operations manager behind the scenes at Studio G Home, is a graduate of the Ringling College of Art and Design. He has over 26 years of retail experience in high end furnishing consulting.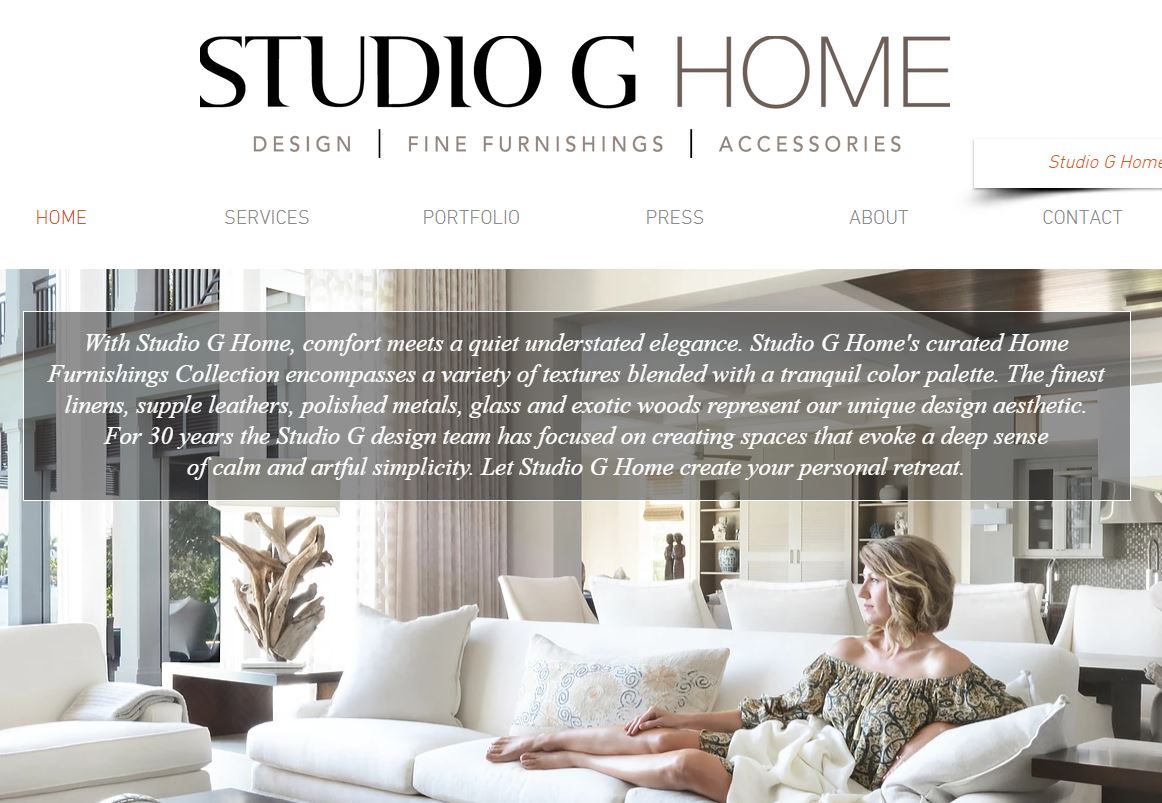 More information, including a terrific portfolio, can be viewed at their Studio G Home website. While I could spend time espousing the virtues of Studio G, the website does a marvelous job conveying what you can expect when working with this talented design team.