Real Estate 101 in Lakewood Ranch: Staging Resales in a New Construction Market
Posted by Robert Casella on Tuesday, March 19, 2019 at 7:51 AM
By Robert Casella / March 19, 2019
Comment
Staging Resales in a New Construction MARKET
Lakewood Ranch Real Estate
New construction is changing the Lakewood Ranch landscape and they are causing ripples in the resale world. Buidlers are paying attention to market trends and evolving color pallettes that prospective buyers and sellers consider from day to day. With those evolving color palettes, we also see beautifully staged homes with perfectly placed and properly dimensioned furniture.
Analogously speaking, if you want to compete with new construction, you need to be in the beauty pageant and not watching it as a member of the audience. This is a very real phenomom for re-sellers of homes right now in the Lakewood Ranch market. I am currently witnessing several "well priced" homes sit on the market that simply need to be dressed up to comport with new market demands. Yes, this involves some time and expense. However, I would argue that the time and expense of letting the home sit on the market without a sale is notably worse than doing it right the first time.
What is the old saying? Measure twice, cut once?

Get your Home Prepared "To compete" the first time,
so there is not a second time!


In fact, a recent article published by the Florida Realtors supports this exact notion. You may think you have fabulous taste in home furnishings, but in the end, the fashion pulse of the market determines what is "fabulous" for resale purposes, right? Home stagers allow your home to capture the essense of the present moment and will enhance your ability to sell in an increasingly competitive market.
I am seeing such a phenomon occur in River Strand, a community I hold near and dear to my heart. In terms of location, amenities, and fun (this is what really counts, right?), it's hard not to love this terrific community. I am a huge River Strand advocate, and right now it is competing against homes for sale in Lakewood National, which is the shiny new quarter in town. Truth be told, I absolutely love Lakewood National too. The bottom line is that both have their place in this market.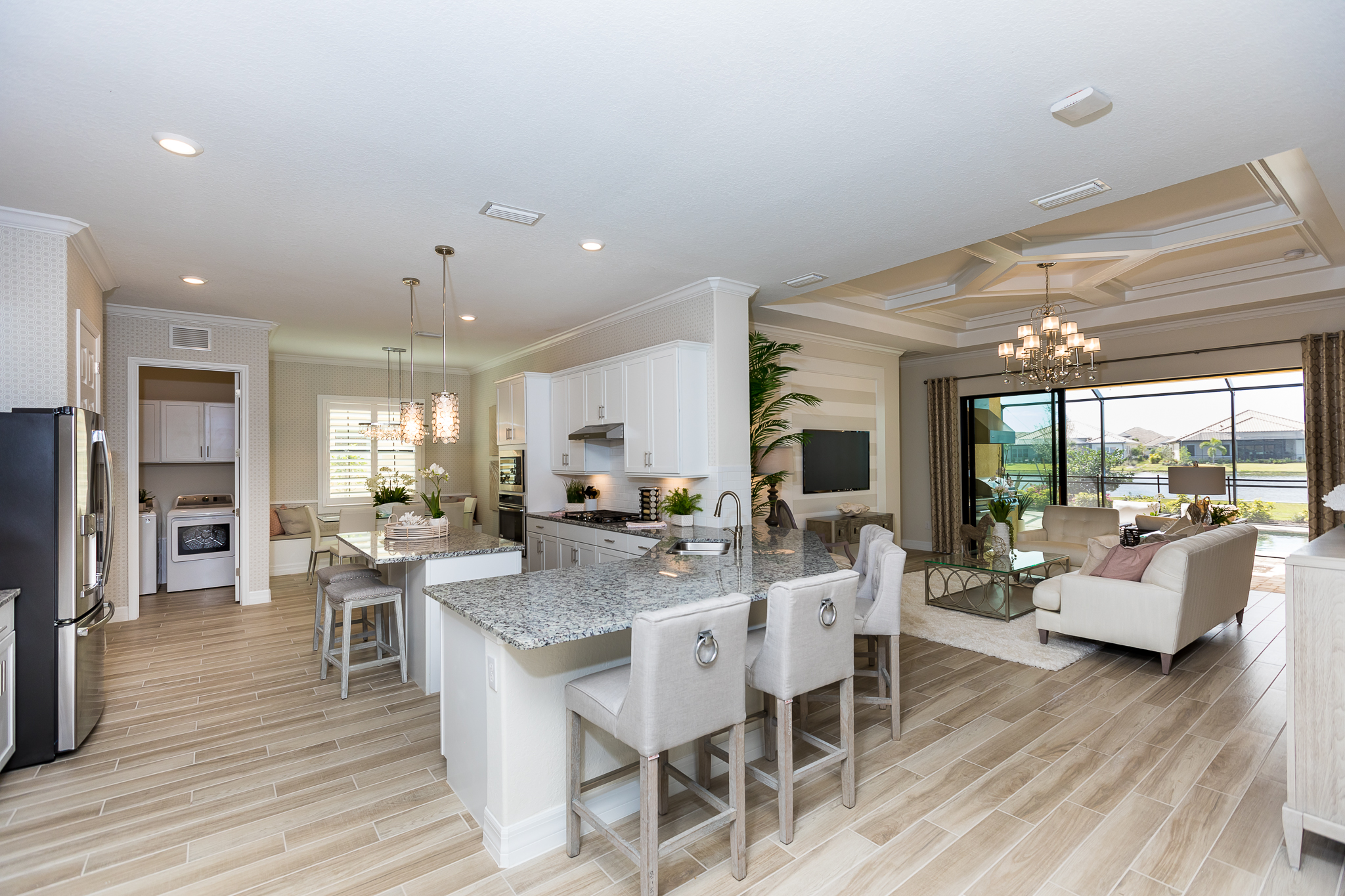 The Re-Imagined Tivoli (a prevalent model found in River Strand)
Stanford Model Shown in Lakewood Ranch Country Club East
That being said, homesellers in River Strand--those who are taking the bold step of freshening up their home to comport with new tastes--are actually selling at a premium, in some cases! My last several sales have exhibited this pattern. Condos for sale in River Strand with a coastal theme or greys and taupes are quite a bit more marketable. The simple fact is that not everyone wants to buy new construction! They want to be in an established community with no construction dust. Herein lies the opportunity. The obstacle is the way, and the "way" is keeping up with today's trends. In the end, it will save you time and money, even if it stings a little in the beginning!
CASELLA GROUP - KELLER WILLIAMS REALTY
Robert Casella, JD, CLHMS, RENE, CRS
941.961.4037
robert@casellagroupre.com