Pickleball Gaining Popularity in Lakewood Ranch
Posted by Robert Casella on Monday, September 3, 2018 at 8:13 AM
By Robert Casella / September 3, 2018
Comment
Who knew that Pickleball would become such a phenomenon? With the lion's share of my customers seeking resort style communities, the "go-to" sport of choice has typically been either golf or tennis. Occasionally I would also run into some pretty avid bocce players too. However, the new thing--or maybe not so new anymore--is Pickleball.
So what is Pickleball?
Pickleball is a cross between tennis, badminton, and table tennis. Two or four players use solid paddles to hit and lob a perforated polymer ball--probably similar to what people would describe as a wiffle ball--over a net. Pickleball shares the dimensions and layout of a badminton court with rules and a net that resemble tennis--with modifications. Interestingly, this game was actually invented in the 1960's as a children's game! However, with Pickleball courts popping up all over Lakewood Ranch, it is clear that the game has evolved into a leisure and competitive sport that is enjoyed by all.
Here is what a Pickleball court looks like: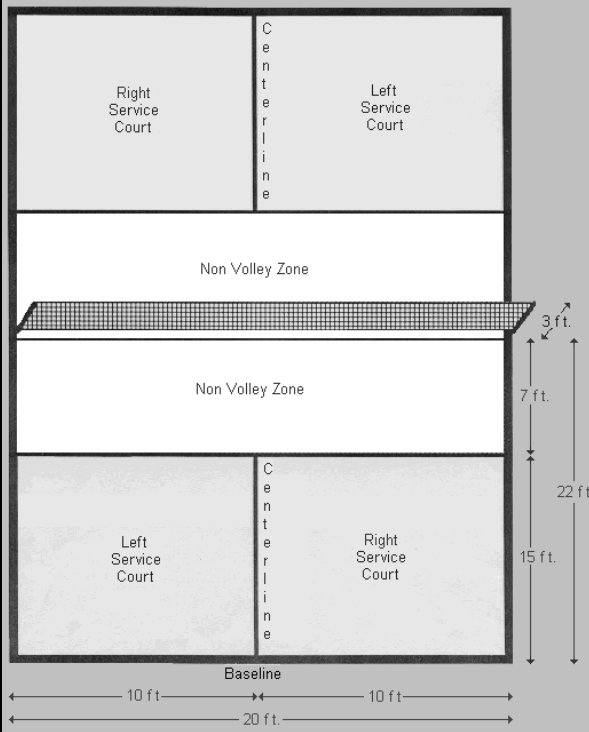 Here is a picture of a doubles match in action: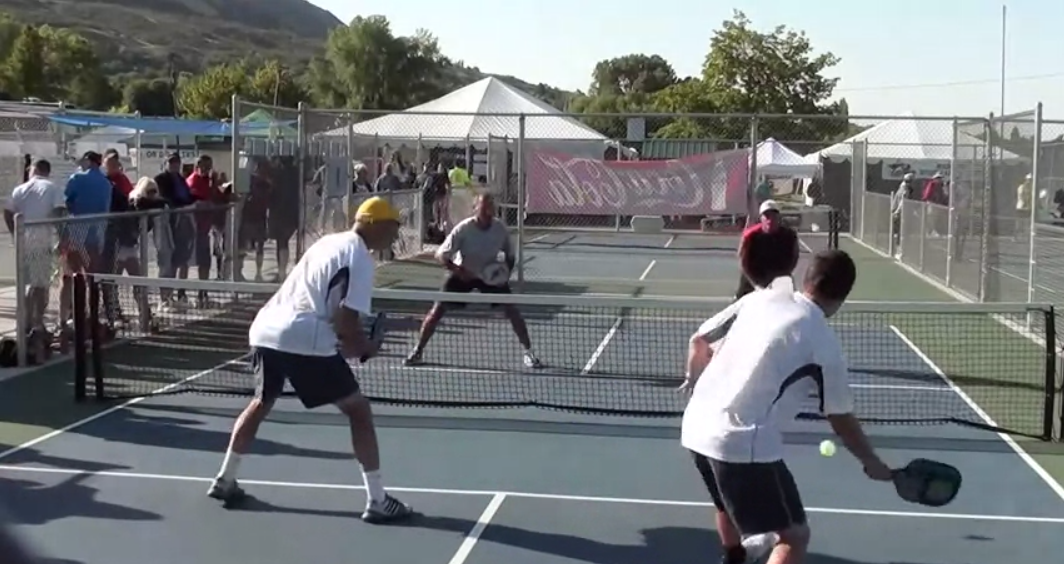 I think my blossoming fascination with the sport began when I saw some of my old buddies at Lennar playing Pickleball and posting a snippet of their match on Facebook. While the sport does require a significant degree of physical exertion, the confined space of the court clearly brought strategy, and skill, to the forefront of the competition.
Then, as if the world was conspiring for me to learn more about the sport, a customer reached out to me inquiring about where the best Pickleball facilities were in Lakewood Ranch...and so my research began. What I discovered is that some of the most prominent resort style communities have already incorporated Pickleball.
Here is what I discovered:
River Strand, Esplanade, and Lakewood National are bundled communities where access to the amenities, including Pickleball, are included with the purchase of a residence. Differently, Lakewood Ranch Golf & Country Club offers separate memberships that can be purchased regardless of whether you are a resident of the community.
There is even talk of a 32 court Pickleball court complex coming to Manatee County. It appears as though Pickleball is here to stay. I think its time for me to pick up a paddle and give this sport a whirl. It sure looks fun and I can't wait to hit the courts for the first time!