Coming Soon...Lakewood National: The 2019 Web.com Tour in Pictures
Posted by Robert Casella on Monday, March 18, 2019 at 3:29 PM
By Robert Casella / March 18, 2019
Comment
Lakewood National: The Web.com 2019 Tour in Pictures
So, in the coming week, I will be unveiling\ some pictures from the Web.com tour at Lakewood National. After years of selling real estate in golf course communities like River Strand and Esplanade, I had the opportunity to be a part of this unique experience. The Web.com tour, a developmental tour for the U.S. based PGA tour, showcases professional golfers who have either 1) qualified for the PGA Tour but failed to win enough FedEx Cup points to stay at that level or 2) not yet reached the PGA Tour. The golfing environment is competitive and the stakes are high. In other words, it is a blast to watch.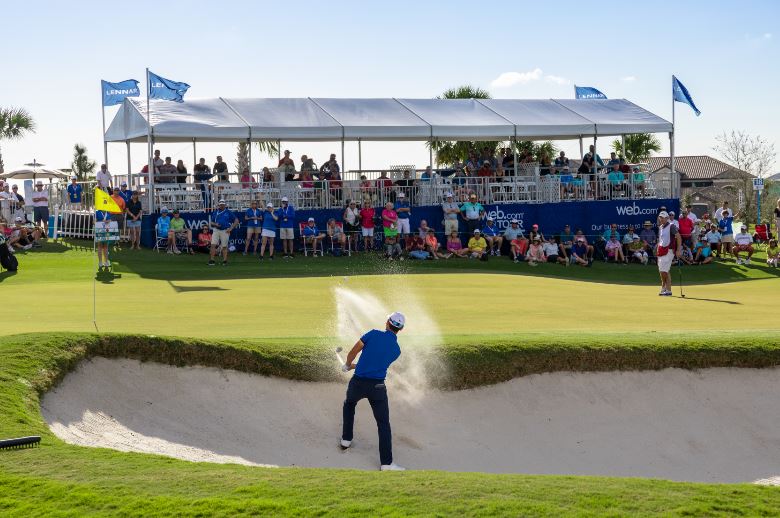 The best part? This tour took place right in our backyard! Lakewood National was an ideal location to host the event. Arnold Palmer, the legendary golfer, put his stamp of approval on this terrific golf course and Lakewood National real estate has never looked back. The community burst on to the scene with a larger than life amenity package, and now features a massive resort style pool, day spa, tiki bar, tennis, fitness, pickleball and, of course, golf.
The tremendous amenities, coupled with a signature event like the Web.com tour, has really put Lakewood Ranch in the spotlight. Of course, the surrounding area, which is burgeoning with commerical development, is providing more infrastructure, shops, and restaurants to keep pace with the residential action in Lakewood Ranch, and, of course, Lakewood National.
So, stay tuned....more pictures are coming soon!