Condos for Sale in Lakewood National: A Fresh New Look is Coming
Posted by Robert Casella on Wednesday, March 13, 2019 at 5:37 AM
By Robert Casella / March 13, 2019
Comment
Condos for Sale in Lakewood National: A Fresh New Look IS COMING
Times are changing, aren't they? The Tuscan Inspired Look was all the rage for so long! But no more. The new thing is grey and taupe. How do I know? Well, I sell a LOT of new construction. Condos for sale in Lakewood National have an entire new look--darker is out, lighter is in. More on that in a minute. Lets explore why this change has occurred.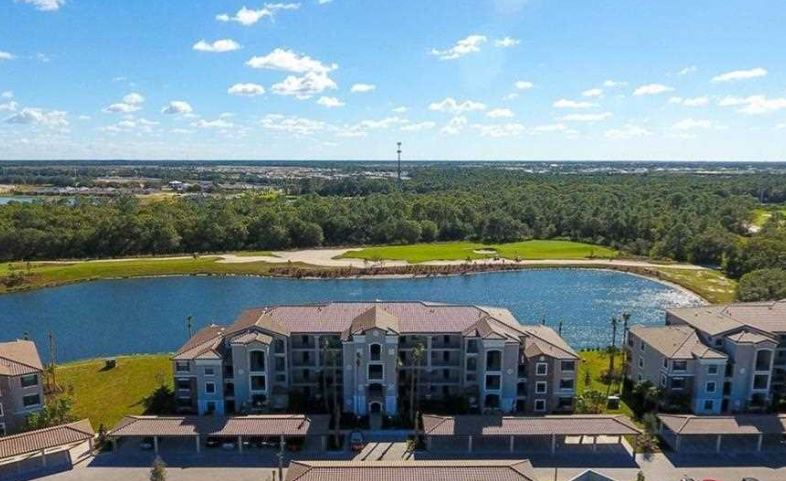 With Lakewood Ranch booming--the area is the the #2 selling community in the country (not Florida--the country!)--the changes in style happen quickly. Who determines what is in and out? Well, honestly, probably fashion shows. A lot of home designers draw inspiration from the latest fashion trends, and not surprisingly, you eventually see them in new homes. For a while, we even had a flutter of lavendar paired with the greys. A nice touch, and certainly different from what we have been accustomed to in the past for model homes. Once the builders get a hold of this new trend line and adopt it, the market literally "changes" for home "re-sellers" because what was "in" is now "out."
PICTURE SHOWN: Lakewood National has begun phasing out browns and substituting for whites and greys. These brown cabinets are now being changed to white cabinets in Phase II.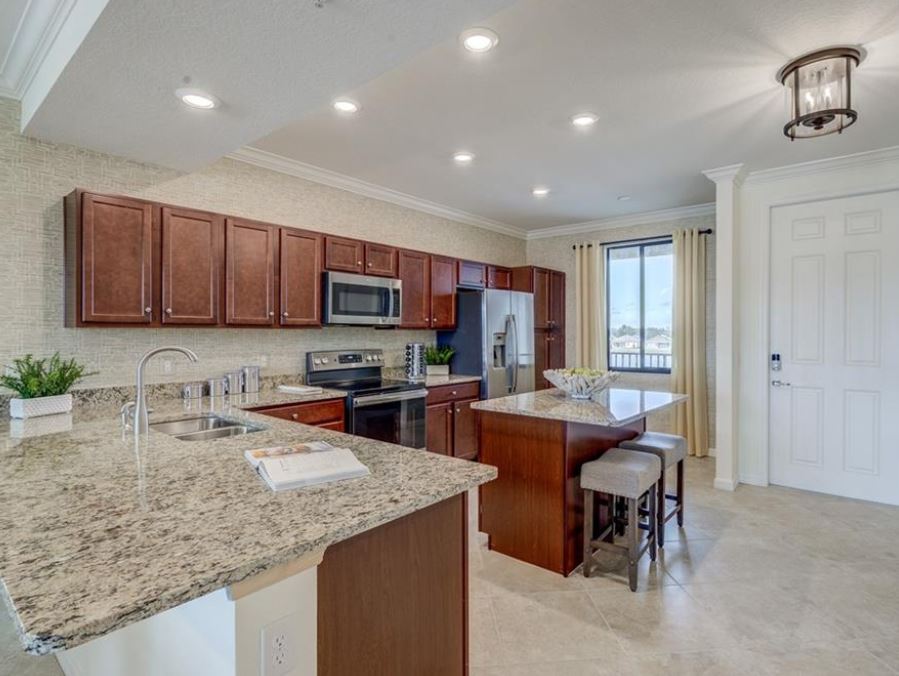 For some re-sellers of homes, the challenge is real. They are having to "De-Tuscanize" their home to comport with these new styles. On the other hand, builders are able to act swiftly and seize upon this new opportunity. Take condos for sale in Lakewood National, as an example. The new condos feature grey tile, white cabinets, and light quartz. Why is this so significant? Well, considering that the original phase of condos had dark cabinets and heavier accents of brown--a remnant of the Tuscan revolution that began in the mid 2000's--this development represents a significant change.
Lennar is demonstrating their agility to change with the times, and it is working. I have sold several condos for sale in Lakewood National simply because buyers are wanting these new fashionable color schemes. Meanwhile, other similarly situated communites are struggling if they have not transitioned to comport with this new style.
Phase II of condos for sale in Lakewood National is underway! Contact me today at 941.961.4037 to see why these new condos are the new "in thing!" in Lakewood Ranch!