Best Beaches Near Lakewood Ranch
Posted by Robert Casella on Tuesday, April 6, 2021 at 12:52 PM
By Robert Casella / April 6, 2021
Comment
Going to the beach is a pleasant experience for people of all ages. Lakewood Ranch, Florida, is home to some of the best beaches in the U.S. The salty and earthy scents of the sea breeze, the soothing sounds of waves, and the tranquil noise of seagulls make the atmosphere relaxing and peaceful, improving your overall health and wellbeing.
Find out the top-rated beaches closest to Lakewood Ranch.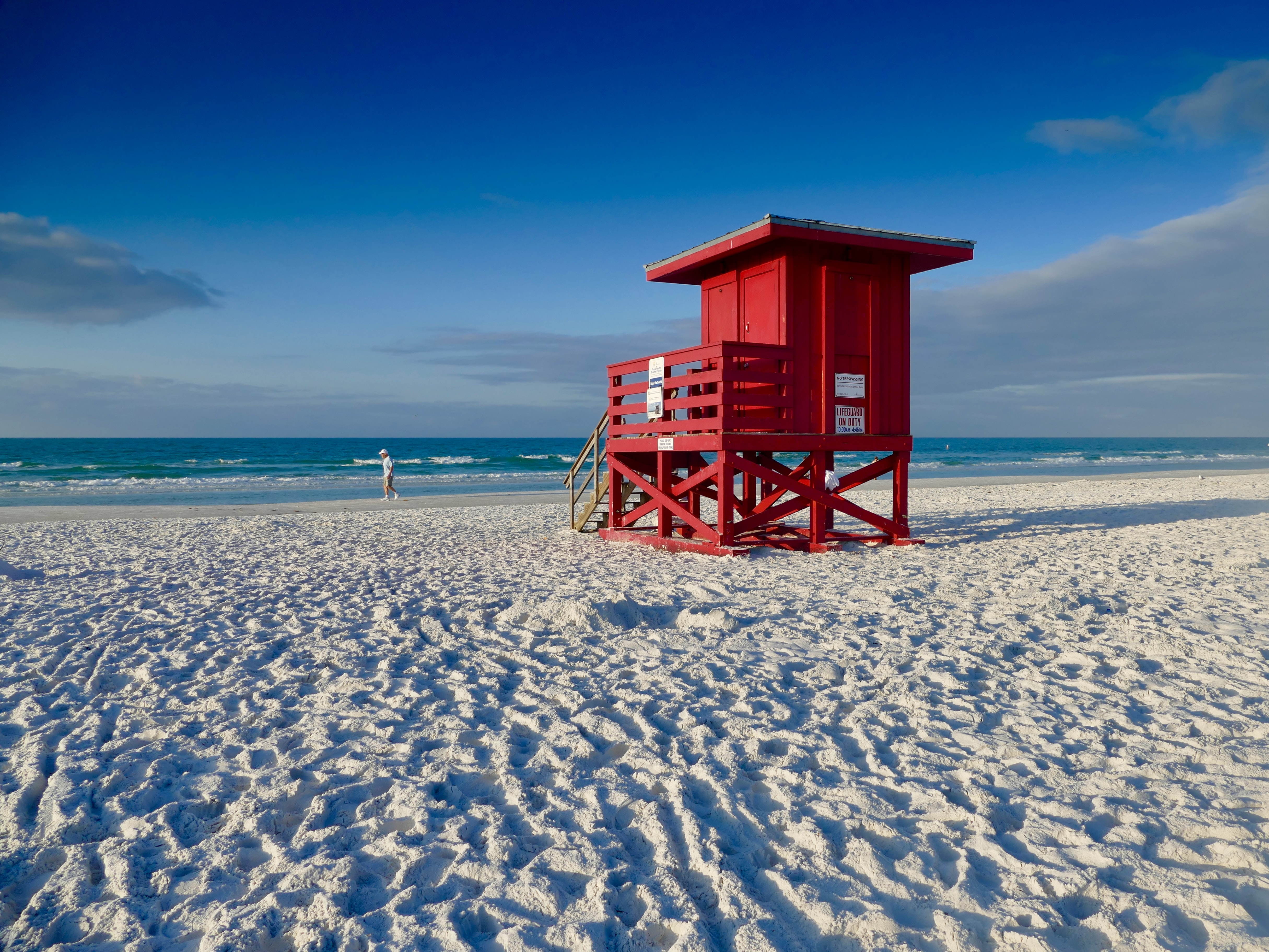 Siesta Key Beach
Siesta Key Beach is one of the most breathtaking beaches in the entire world, featuring clear turquoise water, pure white quartz sand, and dazzling ocean views. The sand is so pure that it won't burn your feet even if the temperature is high.
Siesta Key offers a wide range of amenities to people of all ages, including restrooms, lifeguards, playgrounds, covered tables, tennis courts and more. It is an excellent place for people who are fond of boating, fishing, shopping, and nature exploration.
Lido Key
Lido Key boasts three beaches near Lakewood Ranch, Florida. These are South Lido Beach, North Lido Beach, and Lido Key Beach. Each beach features its own unique facilities, scenic views, and soothing environment, allowing visitors to experience something tranquil and serene.
Lido Key Beach offers a wide range of amenities, such as lifeguards, parking, eateries and more. It also features the best kayaking, bird watching, and nature viewing that you won't find anywhere else in Florida.
Longboat Key
Although not many people visit Longboat Key Beach, it is a hidden gem and a peaceful retreat that offers a serene environment for people who don't like densely populated beaches. It has both public and private access points with less crowd, making it an exceptional place for sunbathing, sunset picnics, parties, and shelling.
Longboat Key is a perfect beach for fishing, boating, kayaking, and searching for seashells. You can rent a boat and fishing equipment near the island. The beach is only half a mile from St. Armands Circle, which is home to beautiful attractions, shops, and restaurants.
Coquina Beach
Coquina Beach is another beautiful beach located on the southern side of Anna Maria Island. It offers a wide range of facilities, such as concessions, multi-purpose trails, cafes, picnic tables, restrooms, lifeguards, pavilions, and equipment rentals.
The tall Australian pine trees make Coquina beach different from other beaches near Lakewood Ranch, Florida. You can sit in the shady spots provided by pine trees to enjoy the cool breeze without getting your skin sunburned. If you want to spend quality time with your friends and family, Coquina beach is the perfect spot for a relaxing, shady, and soothing environment.
Anna Maria Island
Anna Maria Island has three beaches: Manatee Public Beach, Coquina beach, and Maria Bayfront Park. For instance, the Bayfront Park offers a wide range of activities for people of all ages, including children. Families can swim in the quiet waters, sunbathe, and build sandcastles.
Bayfront Park and Manatee Public Beach have all the amenities you need for a fabulous day at the beach. These include benches, pavilions, grills, and other picnicking needs. Outdoor showers are available for swimmers, and you can also find water fountains and restrooms in the complex.
Venice Municipal Beach
Venice Municipal is another beautiful beach near Lakewood Ranch, Florida. It is a perfect place for all those who want a natural and pristine beach environment. Venice Municipal Beach, also known as Shark Tooth Capital, is an awe-inspiring place for tourists. You can find different marine fossils, including shark teeth.
Venice Municipal Beach is also a fantastic place for aquatic adventures. Many people come here to enjoy snorkeling, and the rocks near the shorelines create a mesmerizing environment, making you delve into the serene and scenic views. It also features a boardwalk and volleyball courts if you want to do some onshore activities.