Kristin Casella
VP of Operations/Realtor®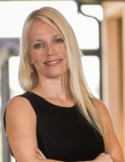 Kristin Casella grew up near Rochester, NY and graduated from the Pennsylvania State University in 1999.  After college, she lived in various states including Oregon and Tennessee where she gained experience in sales and customer service while furthering her education in the legal field. Living in the Northeast the majority of her life, Kristin decided that waiting for retirement to move to a warm place was overrated and in 2007 she relocated to Sarasota, Florida.
Kristin served as Director of Finance and Administration for a law firm serving the Tampa, Bradenton, Sarasota and Venice areas.  She brings 16 years of experience in the legal field with her to Preferred Shore Real Estate. She is also an owner in a Fred Astaire studio in North Port, Florida. Over the course of the last 10 years, Kristin has gone from a novice dancer, to dancing professionally, to an owner in a studio. Ambitious and driven, her love for dance provides a creative outlet to pair with her savvy business mind.
Robert and Kristin enjoy spending time with their son Nicholas. When not working in the field, Kristin enjoys dance, physical fitness, spending time with her beloved dog Ollie, and traveling.