Elena Stefanoski
Director of Agent Development|Lifestyle Specialist|5 Star Professional Realtor, BAS, RENE, RSPS, SFR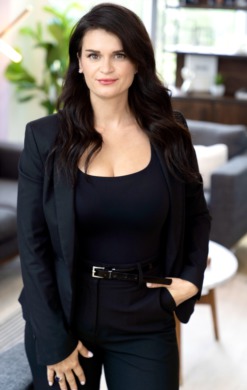 Elena was born and raised in her native country of Macedonia. She moved with her family to United States at a young age of 13. Not knowing English, Elena strived to learn as fast and as proficient as possible to catch up to her peers. She formed love for the English language and decided to major in Journalism in college. She graduated with a Bachelor's in PR and Journalism from Indiana State University.
After getting married, Elena and her husband traveled around Europe and they continue to travel in their spare time with their 3 young children. Elena and her family have lived for extensive years in Chicago land, but have also resided in Florida for few years.
After having a family, Elena, has learned how important it is for a family to find a place to call home. She joined the Casella Group to continue helping people to find their perfect home. In her spare time, Elena enjoys spending time with her family and visit new places.